Garmin's eLog shown on the left is a one time purchase of $249,99 direct from Garmin.

The unit plugs into the engine data port and transmits engine data over bluetooth to a choice of terminal screens including Tablets, Smart phones and Garmin Dzel navigation terminals.
Datalink recommends a 7" or 10" Andriod Tablet be used in the cab. This allows both the Garmin eLog App and also Datalink's
Job Dispatcher App
allowing for two-way text messaging and simple dispatching on the same screen
.
Contact Garmin to purchase the eLog
Contact DataLink for the Job-Dispatcher.


A number of Datalink's resellers are being asked for information on inexpensive "stand alone" ELD Driver's eLogs. Datalink recommends the
Garmin eLog device
.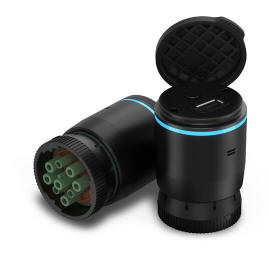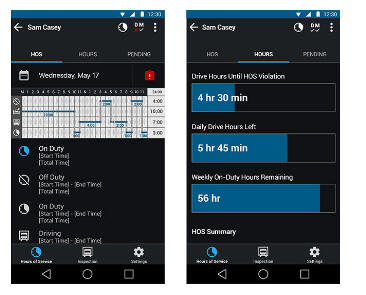 The Drivers Elog has two components: the mobile App that can be installed on any Android device, and certain Garmin Dezl models and the eLog hardware that plugs into the engine computer connector.