NOTHING TO INSTALL IN YOUR OWN SERVERS
---
LMR+M2M CLOUD BASED SERVICES
SMRs ADD REVENUE EARNING INTERNATIONAL SIMS
EXCELLENT PROFIT ON HARDWARE SALES

RESTRICTED ACCESS

With the launch of FirstNET, the merging of LMR and Cellular M2M Data including VOIP is a reality. FirstNET is a restricted service for First Responders only. WEBTRACK developed by Datalink International is a Broadband M2M service open to all.

There are three elements to WEBTRACK


CLOUD HOSTING
Datalink uses Rack-Space based in Texas for its Global Service. Each Regional Master Reseller is assigned their own Server which they have full access to, to create Sub-Servers for their resellers. The Regional Master can also provide direct service to Municipalities and Fleets.



NEXTM2M INTERNATIONAL SIMS AND AIRTIME


This is the key selling element and revenue earner.

NEXTM2M International Roaming SIMs are not tied to one network like the domestic Telcos. In the USA a AT&T SIM is intended for the AT&T Network only.. NEXTM2M SIMs are open and will automatically roam onto the strongest local Tower, irrespective of the carrier.

As a Regional Master Reseller you buy SIMS and Airtime directly from NEXM2M and you have full access to their administration portal to activate and de-activate SIMs as required. Datalink does not share in those revenues. You have 100% control of resale pricing. As examples, 5 MB of data will cost $1.50. 100 MB of data suitable for VOIP and PoC will cost $6.



HARDWARE


Datalink has selected Meitrack based in Shenzen, China as our primary supplier for the three devices as seen on the side panels. As a Regional Master Reseller you buy the hardware directly from the manufacturer at a cost ranging from $70 to $95 based on quantities and discounts. You have 100% control of resale pricing. Datalink does not participate in Airtime and Hardware revenues. Hardware is shipped by DHL and usually on your receiving desk within one week.

Other 3rd. Party Hardware. Datalink's DataGate is already compatible with a wide range of hardware devices for custom developments where requested by a customer.

POTENTIAL NET REVENUES
Does not include administrative and staff costs

As a Regional Master Reseller who may be an SMR your market within your service area are existing LMR Dealers, smaller Municipalities and local delivery and service fleets.

Allowing for a six month build up it should be reasonable to expect the following.

10 LMR Resellers with 20 local Fleets with 25 vehicles signed-up. $32,700 Monthly
20 Fleets and Municipalities each with 50 vehicles under direct service $10,900 Monthly
Total Hardware devices sold 6.000 $420,000 Total

Note! There can be a number of School Districts (School Buses) in the region. This was not factored in.






.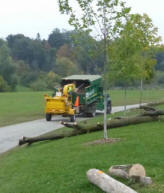 Equip Street Maintenance workers with Lone Worker Safety devices.
BUY AN EVALUATION PACKAGE
.
Our evaluation package includes hardware and Cloud Based Software to demonstrate how Datalink's GPS and data processing technologies can provide management with almost live information on the current status and location of all assets and field personnel. Click here to order.
Monitor Park Employees with Lone Worker devices and GPS tracking equipment.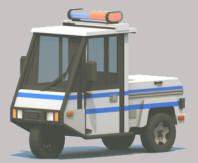 ---
Datalink's Cloud Based WebTrack allows Managers and Supervisors, desk or mobile, to monitor, message and control remote devices and direct field personnel on any Network. WebTrack can be split across departments and sub-divisions with each department or division seeing and controlling only their assets and personnel. Click here to view a Power Point covering our DataNET and WebTrack.
Click here
to download a Power Point.
Log Into your Account