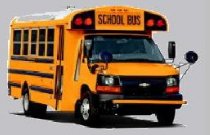 Nation
Team up with Datalink and you have access to low cost Cellular Data Services, a multi-network hosting program and a wide range of devices, ranging from personal tracking devices to remote SCADA control and monitoring of equipment and worksites.
DON'T BE TIED TO ONE CARRIER!

---

THE DIFFERENCE BETWEEN NEXTM2M AND THE NATIONALS

NEXTM2M is International and logs on to any local carrier at the same low rate.
National Carriers such as AT&T, Verizon, T-Mobile etc. provide you with data service normally locked to their SIMs and coverage areas. International providers such as NEXTM2M provide you with SIMs that auto-roam on all carrier networks.

.
TYPICAL COSTS: AT&T $6 for 5MB VERIZON $7 for 5MB
NEXTM2M is only
$1.50 for 5MB.
Overage is 25 cents per MB.
.

5 MB is more than sufficient for GPS and data, including text messages with most cellular devices including Smartphones. As a reseller your cost for 5 MB is $1.50 per month. No other fees added.
.
PoC-PTT RATES
(Pooled Plan) Minimum of 10 SIM accounts

Each PTT button press, plus 5 seconds of speech averages 15KB. PTT exchanges are totally random, however to get a cost, if we average 5 PTT per session and 50 sessions per day, the monthly data count would be 82 MB.


Pooled Plan Rate: 100 MB $6.

Overage rate: 10 cents per MB or part thereof.
As the plans are pooled, airtime usage is averaged over all devices.

---
Datalink Systems International Inc., are the North American representatives for NEXTM2M of Copenhagen, Denmark. NEXTM2M provide Global roaming M2M and IoT cellular airtime spanning 200 countries and 650 networks. The reason why they can offer such low rates!

In North America, this includes the major networks in the USA and Canada with automatic roaming onto the strongest tower in each region irrespective of carrier.
---
Wide Roaming LTE- 4G - 3G Service
much lower than the national carriers
School Bus Alerts and status reports and current route location reporting.
The i50 is an advanced mobile data. Multiple I/Os including A/D. Cell' LMR Mobile radio and Iridium Satellites.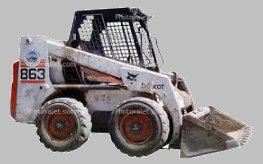 Android Tablet with Datalink's Job-Dispatching App.
Click here

for more solutions available with our M2M IoT services
FOR MORE INFORMATION
Please contact Datalink International
Email: info@datalinksystemsinc.com
Copyright: Datalink Systems International Inc. 2018
Bobcats and other worksite equipment are easily stolen. Protect them with Piccolo devices.