HYTERA, ICOM & Motorola offer a "Stand Alone" single cellular network PoC service

No single carrier covers the whole country!
Datalink's VOCALIS works almost everywhere. Our partnership with NextM2M delivers a Network Agnostic PoC, M2M and VoiP Cellular Service, providing new, recurring revenue opportunities for resellers. Datalink's VOCALIS is fully integrated with WebGate

VOCALIS is network agnostic, meaning the Global SIM will connect automatically
to the strongest GSM Tower irrespective of carrier ownership.
You may already be selling another PoC service. N.P. Just add VOCALIS


NOT JUST PoC. IT'S VOCALIS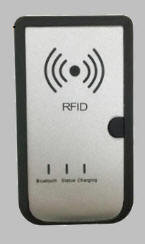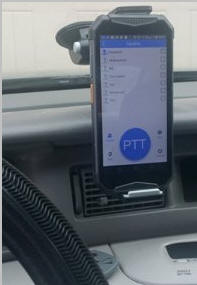 PTT between Drivers and Dispatch.
Dispatch Jobs and Work Orders to field Workers
Emergency SOS with relay to multiple Emails.
Immediate GPS location on emergency trigger.
GPS every 20 seconds. Two way text messaging.
Optional Bluetooth RFID Student & Driver reader.
Low cost Packet Switched Cellular Airtime.
Network Agnostic. Auto selects strongest channel
Links to 3rd party management programs
TRUE "PLUG-N-PLAY" NO WIRING REQUIRED


For advanced Multi-Port I/O operation wiring is required
JOB DISPATCHER
Datalink's J
ob dispatcher App.
is included with VOCALIS and also functions as a work-order and two-way messaging program with all records stored in an SQL database. Datalink can also create custom versions for specific customer requirements.
.
.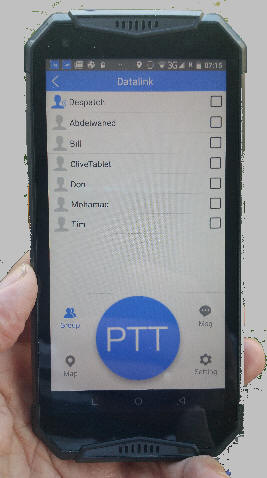 Ulefone ARMOR X
---
VOCALIS plus WebGate is a winning combination!

NOTE! VOCALIS LYNC and Ulephones have automatic blockers included with our Apps. VERY IMPORTANT. Users cannot use the Web-Browser. It's locked out !!
---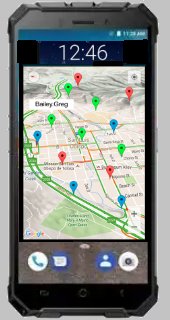 MDT-9100 Advanced multi-port LTE/4G Android Terminal. Works with certain LMR Mobile Radios. Also works with VOCALIS PoC. Ideal for commercial driver communications.
---
BLUETOOTH RFID READER
This compact RFID Reader will link to either an Android Smart Phone or the new
MDT-9100
. As an example the reader can log drivers on and off duty and students on and off School Buses. Ensuring young students get off at the correct stop.
---
VOCALIS PoC GPS IS INTEGRATED WITH WEBGATE
Get on board with Datalink and take advantage of our special discount offer
SELLING PoC IS SELLING CELLULAR M2M. YOU CAN SELL MUCH MORE IF YOU PARTNER WITH DATALINK!
VOCALIS DISPATCH CONSOLE.. Windows OS Fixed or Mobile
Group calls or one on one.
Create multiple groups
Video monitoring
PoC is Cellular. Why sell only PoC. VOCALIS and WebGate provide you with a wide range of products and services to sell across this new M2M Market