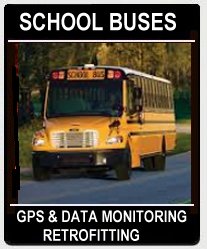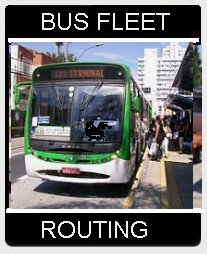 Having searched and tried various systems we have found that DATALINK has been basically the only system that has given us versatility, high end equipment, advanced software and competitive pricing.
They have a terrific Staff and they give quality Service, One of Read More..
- Alvin de Meza
Technical Director
We searched extensively to find a suitable back office software system, which would enable us to provide services of high quality. We decided on Datalink mainly because of its reliability, flexibility and competitive pricing. The support we receive from Datalink has always been commendable.
- Leon du Plessis
Managing Director - Safe Rider Vehicle Technologies (South Africa)
Having worked closely with Datalink Systems on a number of custom projects over several years we feel ideally placed to comment on the high quality of their products and services. Our customers demand robust, easy to deploy, user friendly and above all else reliable products Read More..
- Applied Satellite Technology Systems, UK
With an ever growing market for value-added solutions, we truly appreciate working with Datalink Systems. Their hardware and software is unique, reliable, and well designed. Their systems display a degree of maturity which only comes from many years of valuable Read More..
- Keith Richardson
IT / R&D Manager
"I would like to take this opportunity to thank Datalink systems for their support during a recent major upgrade to our fleet here at Skelton. Their support is very responsive, and always willing to take the lead in offering solutions, up to and including custom application programming. Read More..
- Peter Dollery
IT / Systems Administrator. Skelton Truck Lines Ltd.
KENWOOD ICOM HYTERA LTE 4G 3G IRIDIUM INMARSAT
---
DataNET is the only AVL- Data Processing Software you will ever need. It merges different networks and a wide range of remote assets on to single screens. Click on any hyperlink for more details.
Low Cost M2M IoT and PTT over Cellular. SIM card and Airtime Included
SCADA remote monitoring and control Industrial Plant Technician Dispatching
Live GPS tracking of small Aircraft that can go missing in flight
Exchange standard Internet emails with remote mobile/portable radios
Android Apps for Smartphones. Scroll down the Application list
Datalink develops bespoke applications. Contact us with your needs


After 20 years Datalink still delivers the most advanced wireless data I.P. processing solutions!
---
DataNET I.P. Routing Software. Cloud based or secure regional VPN
Total Convergence! Cellular - DMR/P25/NXDN - Iridium - Globalstar - Inmarsat - Thuraya

Datalink's DataNET offers a choice of administrative control. If you are a large company or Government Agency with an I.T. department you can install our DataGate I.P. network routing software in your own Windows servers, completely secure behind your firewalls. Don't have an I.T. department? Datalink can provide you with Cloud based services. Just contact us for details.
Learn more about our DataGate Host I.P. routing software

Learn about our WebGATE workstation Mapping and messaging software
---
Compatible Hardware and Apps
Datalink is fully integrated with a wide variety of 3rd. party GPS tracking devices. We have also developed a wide range of specialized applications. Please click on the "Applications" hyperlink on the top menu bar for more information.
Ou
r software is free for evaluation purposes for 30 days.
---
OUR GLOBAL CLIENTS INCLUDE

- U.K. Ministry of Defense.

- U.S. Marshals Service.

- U.S. Department of State.

- Australian Attorneys General Dept.

- New Zealand Royal Air Force.

- Phillipine Navy.

- Singapore Government.

- Norwegian Government.

- London Metropolitan Police.
Datalink, the "Go To" Company for Wireless Data Solutions
Please use the top menu bar to explore our website in detail and learn more about the services that Datalink Systems can deliver.