---

WebGate and the MDT-9100 can work with select Batch-Plant Dispatching Software.
The MDT-9100 is the latest device to be integrated with Datalink's WebGate Screens. Based on ANDROID 7 development platform it can be custom configured to meet any clients requirements.
It has an internal 4G Cellular Modem and can also connect to most LMR VHF/UHF Mobile Radios that have an RS-232 data port.

It can also connect to an external IRIDIUM EDGE Satellite data modem for global connectivity
Track School Buses
with 20 second updates over M2M Cellular with low cost airtime.
MDT-9100 over Cell & LMR Or Meitrack T-633L for Cell only.
The MTD-9100 can connect to the transparent data port on most Mobile Data Radios.
---
OTHER WEBGATE COMPATIBLE HARDWARE
MDT9100
IP67 Enclosure

Designed for Heavy Duty equipment

BUILT IN DATALINK VOCALIS PoC
- Bluetooth to hand-held Mic/Speaker
- Cable option to Audio Amplifer
- Cable option to hand Microphone


RAM Mount compatible

7 Inch TFT LCD integrated touch panel screen
6 x RS232 serial ports
3 x External RS-232 serial ports
Android 7.1 (Marshmallow)
1 x USB (Switchable Host and device mode)
Mic/Speaker Audio connector jack
Qualcomm MSM8909 Processor
Input Voltage : 8V to 28V 350mA
Dimensions: (mm) 118 x 204 x 20 mm
ANDROID
7
Local Fleet Dispatching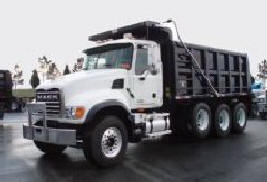 MDT-9100
CONTAINER PORT MOVEMENTS
- RFID driver before engine will start
- Log operators on and off duty
- Log operator I.D. to Loaders
- J-1939 Engine maintenance reporting
- Container I.D. Reader (optional)
Simple to install
Report Start time/location
Report Stop time/location
Report Engine Codes
Automatic alert relays
2 RS485 ports (4 pins) for connecting to the optional LED display
2 RS485 ports (4 pins) for connecting to a camera
1 CAN bus interface (FMS protocol) engine data
1 RS232 port (8 pins) for connecting to a card reader
1 audio port (3.5 mm)
In its price range the T633L provides more features than any other cell based product.


Under development. The MDT-9100 with attached IRIDIUM EDGE can operate anywhere on the Globe, With automatic switching to lower cost networks where available
Rugged
Watertight
Loud clear audio
Recommended for PoC
Includes Datalink Dispatch
LTE-4G. Wi-Fi. Bluetooth
---