Datalink has updated its

DataNET

Host Software to allow Subscriber Radios with GPS to roam across affiliated NEXEDGE Trunked networks, with GPS and other data being routed back to the WebGate that controls the Subscriber Radio. This includes polling for current location.

LMR merged with Cellular M2M
To many GPS reports over LMR voice channels can be a problem. Datalink's WAN Solution moves GPS and other data off the voice channels and on to Low Cost NEXTM2M open SIM Cellular data networks.

NEXEDGE + M2M AVL WIDE AREA NETWORKING
---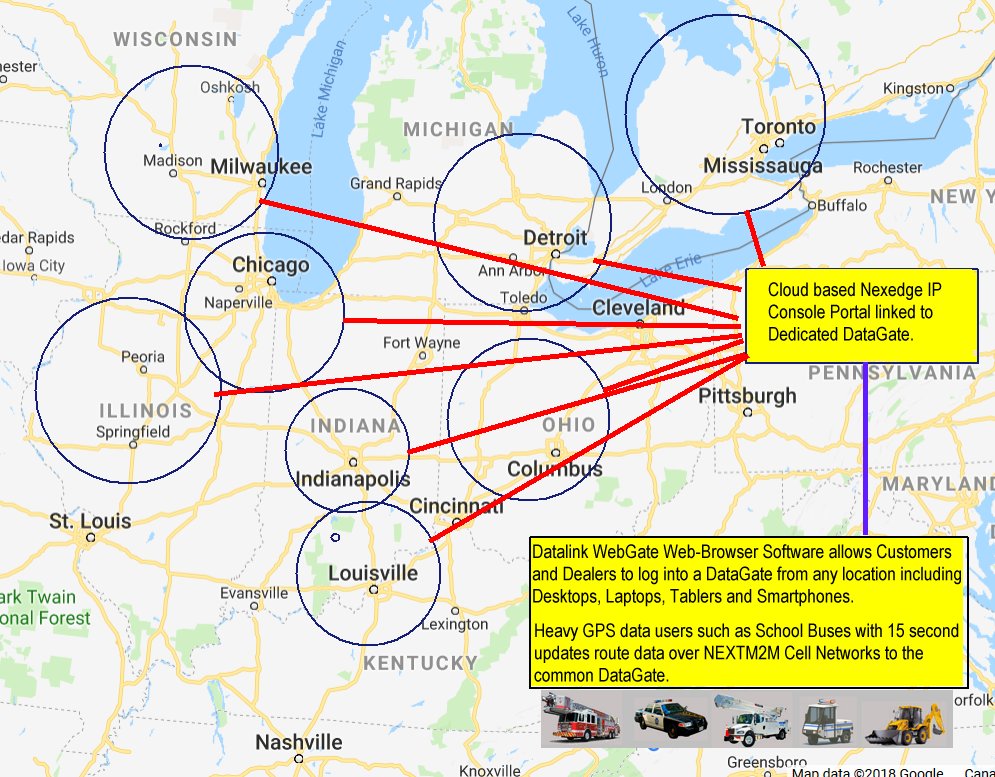 Email and Text between LMR and M2M
Monitor all School Bus functions
SOS relay to multiple addresses
GPS-M2M starts at $1.50 per month
PoC Airtime starts at $7 per Month for 100 MB
---
NEXTM2M
Datalink in partnership with Denmark based NextM2M delivers a Broadband M2M service open to all LMR Dealers and opens up many new market opportunities.
Unlike domestic carriers such as AT&T T-Mobile and others, NEXTM2M provide Global SIMs which will log on to the closest Tower with the strongest signal.
If you are interested is reselling NEXTM2M airtime services in your region please contact our Sales Representative in your region.
TYPICAL REGIONAL CO-OP NETWORK PARTNERSHIP